Focus on the Module 5 of the Common Technical Document (CTD)
The training "Focus on the Module 5 of the Common Technical Document (CTD)" starts with an overview of the legal bases for registration procedures in Europe, with a particular focus on how they affect the structure and content of the CTD. Regulatory requirements, as well as the correlations between toxicology studies, subsequent clinical development, and the registration dossier, in terms of expectations of the European Health Authorities, will be explained. The training will also provide an overview on the clinical development phases of a medicinal product, including post-authorization studies. A focus on the pediatric regulation 1902/2006 requirements will follow, with the aim to illustrate how these requirements can change depending on the legal basis of the registration dossier. Finally, discussion on the guideline on bioequivalence studies will close the training.
Key points of the training
Learn the legal bases of registrations at a European Level

Understand how the legal basis affects the content of the registration dossier

Get an overview of all the phases of clinical development, post-authorization clinical studies included

Understand the requirements of the pediatric regulation 1902/2006

Learn about the guidelines for the conduction of bioequivalence studies and which are the fundamental requirements for health authorities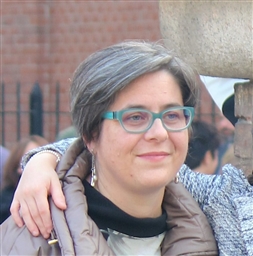 Raffaella Pandini
Regulatory Affairs Director at Pharma D&S
Graduated in 1997 in Pharmaceutical Chemistry and Technologies at the University of Milan, she gained professional experience in pharmaceutical companies and in the world of pharmaceutical consultancy. Pandini began her career in the regulatory affairs of Rottapharm srl and subsequently worked as RA Senior Officer at Zambon Group SPA. Since 2006 she has been Regulatory Affairs Director at PHARMA D&S and she is also involved in training activities within the Pharma Education Center.
Within 2 months before the start of the training
Within 1 month before the start of the training