Basic training in Regulatory Affairs
Regulatory Affairs department plays a key role within pharmaceutical companies, interfacing with various business functions on a daily basis. Our Regulatory Affairs training course is dedicated to those who need to have an overview of this area because they are approaching a career in regulatory affairs or belong to other areas and need to improve their knowledge.
In fact, the purpose of the training course "Basic training in Regulatory Affairs" is to provide the fundamentals of key regulatory issues such as the preparation of the Quality Module and the procedural aspects governing the maintenance of the drug lifecycle.
ARE YOU INTERESTED IN REGULATORY AFFAIRS TRAININGS?
Sign up for 3 courses and you'll get a 15% discount*, while if you choose 5 courses you'll get a 20% discount*. You may choose from these trainings:
Impact of variations on the site regulatory and compliance activities
La registrazione di un farmaco: focus sulle linee guida di tossicologia e struttura CTD per la sezione preclinica
Skilful drafting of technical documentation
Drugs registration requirements in extra-EU countries
Basic training in Regulatory Affairs
Common Technical Document (CTD) module 3: focus on the most critical aspects
Marketing Authorization Holder (MAH), Regulatory Affairs and Qualified Person: responsibilities and interactions for GMP compliance
(*) discounts apply to full prices and cannot be combined with other promotions. The promotion is valid for the enrollment of the same attendee in 3 or 5 courses among those proposed.
Key points of the training
Module I - CTD: understand and prepare the quality section (module 3)

Module II - regulatory aspects of the lifecycle of a drug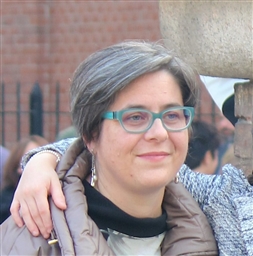 Raffaella Pandini
Regulatory Affairs Director at Pharma D&S
Graduated in 1997 in Pharmaceutical Chemistry and Technologies at the University of Milan, she gained professional experience in pharmaceutical companies and in the world of pharmaceutical consultancy. Pandini began her career in the regulatory affairs of Rottapharm srl and subsequently worked as RA Senior Officer at Zambon Group SPA. Since 2006 she has been Regulatory Affairs Director at PHARMA D&S and she is also involved in training activities within the Pharma Education Center.
Stefano Nepi
Regulatory Affairs Senior Project Manager at Pharma D&S
Graduated in Chemistry and Pharmaceutical Technologies in 2004 at the University of Florence, Stefano Nepi began working in the same year at Menarini in the Analytical Research department, dealing with stability studies, control of raw materials and finished products and analytical validations. After completing his PhD in Structural Biology in 2009, he began working with Pharma D&S in the Regulatory Affairs department. He has been involved in the development of module 3, analytical development and national and international regulatory strategy for Pharma D&S for about 10 years. Since May 2019 he has been Team Leader of the Regulatory Affairs department of the Florence office of Pharma D&S.
Within 2 months before the start of the training
Within 1 month before the start of the training
Prices are for the entire training session; when purchasing individual days, the price will be reduced.