Preclinical studies in drug registration: focus on toxicology guidelines and CTD structure
The training "Preclinical studies in drug registration: focus on toxicology guidelines and CTD structure", will give an overview of the current toxicology guidelines, starting with the requirements of ICH M3 (R2) 'Guideline on Nonclinical Safety Studies for the Conduct of Human Clinical Trials and Marketing Authorisation for Pharmaceuticals'. The regulatory requirements of toxicology studies will be examined. Furthermore, the correlations between these studies, subsequent clinical development and the registration dossier, in terms of expectations of the European Health Authorities will be explained.
Finally, the recommendations of the ICH guideline M4 (R4) "on common technical document (CTD) for the registration of pharmaceuticals for human use – organisation of CTD – M4S" will also be addressed.
The programme of this training is designed for professionals working in both the regulatory affairs and development departments, to deepen their key knowledge and help them perform efficiently and effectively as interface between multiple entities inside and outside of the company.
ARE YOU INTERESTED IN REGULATORY AFFAIRS TRAININGS?
Sign up for 3 courses and you'll get a 15% discount*, while if you choose 5 courses you'll get a 20% discount*. You may choose from these trainings:
Impact of variations on the site regulatory and compliance activities
La registrazione di un farmaco: focus sulle linee guida di tossicologia e struttura CTD per la sezione preclinica
Skilful drafting of technical documentation
Drugs registration requirements in extra-EU countries
Basic training in Regulatory Affairs
Common Technical Document (CTD) module 3: focus on the most critical aspects
Marketing Authorization Holder (MAH), Regulatory Affairs and Qualified Person: responsibilities and interactions for GMP compliance
(*) discounts apply to full prices and cannot be combined with other promotions. The promotion is valid for the enrollment of the same attendee in 3 or 5 courses among those proposed.
Key points of the training
Be updated on the current regulatory reference standards on toxicology studies for drugs registration

Learn about the structure of CTD modules 2.4, 2.6 and 4

Understand the correlations between toxicology studies and clinical studies

Understand the regulatory requirements on toxicology studies to be compliant with, to obtain the authorization from European Health Authorities

Understand how to reuse old toxicology studies for a new registration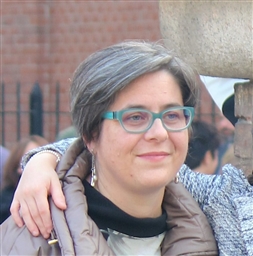 Raffaella Pandini
Regulatory Affairs Director at Pharma D&S
Graduated in 1997 in Pharmaceutical Chemistry and Technologies at the University of Milan, she gained professional experience in pharmaceutical companies and in the world of pharmaceutical consultancy. Pandini began her career in the regulatory affairs of Rottapharm srl and subsequently worked as RA Senior Officer at Zambon Group SPA. Since 2006 she has been Regulatory Affairs Director at PHARMA D&S and she is also involved in training activities within the Pharma Education Center.
Within 2 months before the start of the training
Within 1 month before the start of the training