Inglese
Recently, some of the most common critical findings in regulatory pharmacovigilance inspections are being given for signal detection and management, so the need to identify potential signals and risks in patients has increasing importance. The protection of patients through robust and clear methodologies for signal detection amidst the ever-increasing regulations requires companies to have trained and competent staff to perform such activities. This course will provide a detailed overview of all aspects of safety reviews and signal detection within a company and will cover signal evaluation for both innovator and generic products as required by regulations.
Sei interessato ai corsi sulla Farmacovigilanza?
Iscriviti a 3 corsi e avrai il 15% di sconto*, mentre se scegli 5 corsi avrai il 20% di sconto*. Scegli tra questi titoli:
(*) gli sconti si applicano ai prezzi pieni dei corsi e non sono cumulabili con altre promozioni. La promozione è circoscritta all'iscrizione dello stesso nominativo a 3 o 5 corsi selezionati tra quelli proposti.
Cosa saprai fare dopo il corso?
Apply the concepts and principles of signal management in PV and implement or improve this process in their own organisation

Understand different approaches to signal management that are followed by various organisations

Understand different approaches to signal detection for different medicines

Understand the concept of signal detection algorithm (SDA), signal of disproportionate reporting (SDR) and its use in EVDAS

Learn how to use and implement EVDAS into signal management process

Understand the role of signal detection in the assessment of emerging safety profiles of medicine

Understand the regulatory expectations in different geographic regions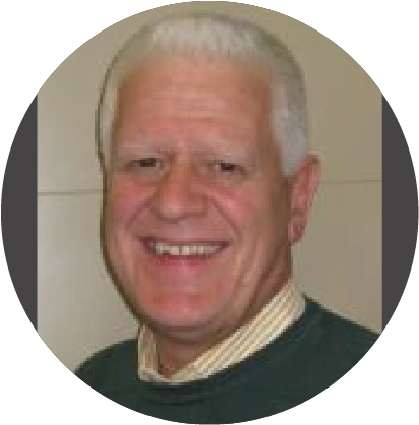 Glyn Belcher
Expert in Signal Detection/Risk Management – CEO of PV Concultancy Ltd
Dr Glyn Belcher is a physician with more than 30 years experience in clinical development and drug safety in the pharmaceutical industry. His past is relevant for the role of Director of International Drug Safety and EU QPPV in Takeda; Head of Drug Safety and Risk Management and EU QPPV at Biogen Idec in UK and other. Today he is the owner and CEO of PV Consultancy Ltd. He is providing consultancy primarily in the field of Risk management and Signal detection.
Calin A. Lungu
MD, BCPM, Eudravigilance and XEVMPD Trainer – EMA, CEO – DDCS
Dr. Calin Lungu is a physician with a notable experience in PV and quality assurance . He is a very esteemed, well-known trainer for EudraVigilance, XEVMPD and EVDAS having teached for European National Competent Authorities and the European Medicines Agency. Dr. Lungu is the CEO of Drug Development Consulting Services.
Valido fino a 2 mesi dal corso
Valido fino a 1 mese dal corso