Audit and Inspection in Pharmacovigilance
The training course "Audit and Inspection in Pharmacovigilance" will help the participant understand how well-designed and well-conducted pharmacovigilance audits allow pharmaceutical companies to identify any existing gaps or risks in their PV systems and procedures and to define activities and priorities for the continuous improvement of their PV quality systems. This has the aim to ensure compliance of the PV system to national and international legislation and recognized standards and to be ready to face GVP regulatory inspections. during the course, a deep review of the most important PV processes and interactions between internal and external stakeholders will outline more common areas of improvements according to auditors/inspectors expectations.
Are you interested in Pharmacovigilance trainings?
Sign up for 3 courses and you'll get a 15% discount*, while if you choose 5 courses you'll get a 20% discount*. You may choose from these trainings:
(*) discounts apply to full prices and cannot be combined with other promotions. The promotion is valid for the enrollment of the same attendee in 3 or 5 courses among those proposed.
Key points of the training
Understand the specific requirement of a Pharmacovigilance Quality System and implement or improve this process in their own organisation

Learn the key phases of the pharmacovigilance audit both as an auditor and as an auditee

Focus on most important interactions of a Pharmacovigilance System and processes usually reviewed during GVP audit and inspections

Learn how to approach and face up a GVP audit

Learn how to prepare organization for a GVP inspection understanding the regulatory expectations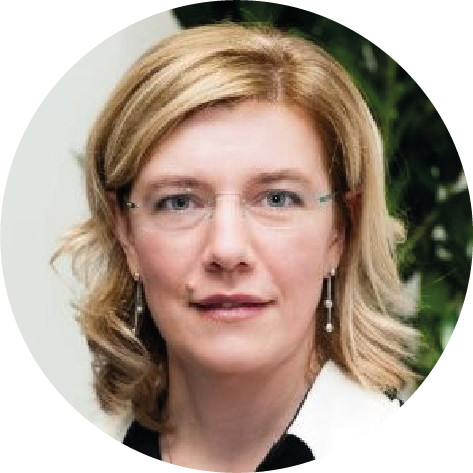 Patrizia Rotunno
Pharmacovigilance Consultant
The speaker is a pharmacovigilance expert dealing with Pharmacovigilance Systems since more than 20 years. With a Regulatory Affairs background she has been QPPV of a medium sized company having the opportunity to manage almost all pharmacovigilance processes within pharmacovigilance system and its quality system. Five years ago, she started working as Pharmacovigilance Consultant to assist clients improving compliance with the pharmacovigilance legislation and Good Vigilance Practices, from start-up phase of a pharmacovigilance system to creation and/or review and management of specific pharmacovigilance documents. In the last five years she has also conducted several GVP audits to client's pharmacovigilance systems or to service providers/business partners on behalf of the clients and she has supported some pharmaceutical companies in preparing and facing up to GVP inspections.
Within 2 months before the start of the training
Within 1 month before the start of the training