Risk Management Plan & Risk Minimization Measures in pharmacovigilance
In accordance with current regulations, it is the responsibility of Marketing Authorization Holders and Competent Authorities to continuously monitor risks related to the use of medicines authorized in the European Union and to implement all appropriate actions to minimize risks and maximize benefits by ensuring the accuracy, update, and timely communication of all information produced related to medicines for human use. Through continuous interaction with the instructor and hands-on sessions, the course aims to provide a general and in-depth overview of the proper implementation of the risk management system in Pharmacovigilance and the use of related regulatory tools to support it.
ARE YOU INTERESTED IN PHARMACOVIGILANCE TRAININGS?
Sign up for 3 courses and you'll get a 15% discount*, while if you choose 5 courses you'll get a 20% discount*. You may choose from these trainings:
(*) discounts apply to full prices and cannot be combined with other promotions. The promotion is valid for the enrollment of the same attendee in 3 or 5 courses among those proposed.
Key points of the training
Know the up-to-date reference legislation on risk management in Pharmacovigilance

Identify appropriate Risk Management Plan formats and content for each type of product

Write a Risk Management Plan in accordance with regulatory requirements

Manage the life cycle of corporate Risk Management Plans

Identify appropriate Risk Minimization Measures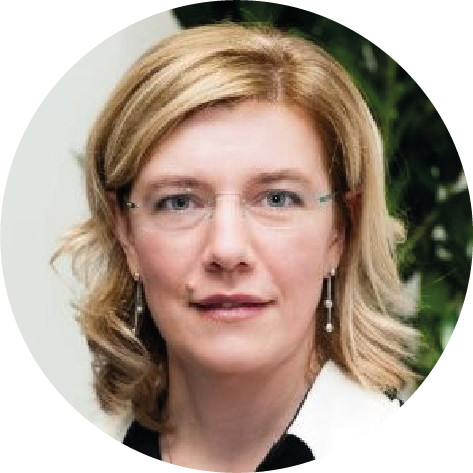 Patrizia Rotunno
Pharmacovigilance Consultant
Graduated in Chemistry and Pharmaceutical Technologies at the University of Milan in 1998, she began her working career in the field of Regulatory Affairs and Pharmaceutical Technological Development; she has been involved in Pharmacovigilance for 18 years and since 2004 she has been Head of Pharmacovigilance at AIFA and the European QPPV of DOC Generici S.r.l., where she set up and managed the company pharmacovigilance system by directly intervening in all processes concerning pharmacovigilance including the drafting of numerous Risk Management Plan. She currently carries out consultancy activities in Pharmacovigilance. She has attended and still participates in refresher courses in Italy and abroad and she is a lecturer at the Master's in Regulatory Disciplines at the University of Pavia and at the second-level Master's in Pharmacovigilance at the University of Milan. She is member of the Pharmacovigilance group of AFI and of the Society of Applied Pharmacological Sciences.
Within 2 months before the start of the training
Within 1 month before the start of the training