Percorso formativo in Market Access Farmaceutico
Dopo il successo della prima edizione, Pharma Education Center, propone la seconda edizione del: Percorso formativo in Market Access Farmaceutico arricchita dei feedback e delle esperienze raccolte durante la prima edizione (positivi!).
Il corso si articola in 3 giornate, ciascuna delle quali focalizza il suo contenuto su aspetti rilevanti di market access, così da fornire un momento di formazione e confronto utile, specialmente per arricchire velocemente e in modo approfondito la propria esperienza.
Il corso è orientato sia a persone che si affacciano al ruolo, sia a persone con esperienza che vogliono confrontarsi con altre realtà ed è articolato in modo da non avere lezioni frontali, bensì la condivisione delle esperienze dei docenti fungono da filo conduttore di ciascuna giornata. Per questo costituisce l'occasione unica di immergersi nella "complessità" di questo importante ruolo. Gli esempi dal campo, l'impostazione dei temi con un taglio "operativo aziendale", consentono un'immersione in un percorso formativo dove tu potrai essere parte attiva dei case history che saranno discussi.
Le 3 giornate sono state impostate pensando alle tre macroaree specifiche che coprono le tre grandi tematiche dell'accesso. I numerosi momenti di confronto diretto che si creano con i docenti, consentiranno di aprire dibattiti, scambi di opinione e generare utili riflessioni, primo step per innescare un proficuo cambiamento.
Key points of the training
Il percorso è rivolto a tutte le funzioni e ruoli di sede e di territorio che contribuiscono al Business aziendale. In particolare, ai ruoli delle seguenti funzioni: GM, Medica, HEMAR, Government Affairs, MA, RAM, KAM, PAM, Regolatorio, Controllo di Gestione e Comunicazione. È rivolto, inoltre, alle Associazioni Pazienti interessate a comprendere i processi e le dinamiche dell'Accesso nell'introduzione di nuove terapie sul mercato a livello centrale e locale, in quanto coinvolte nelle commissioni terapeutiche nazionali, regionali e locali con i loro delegati (Patient Expert).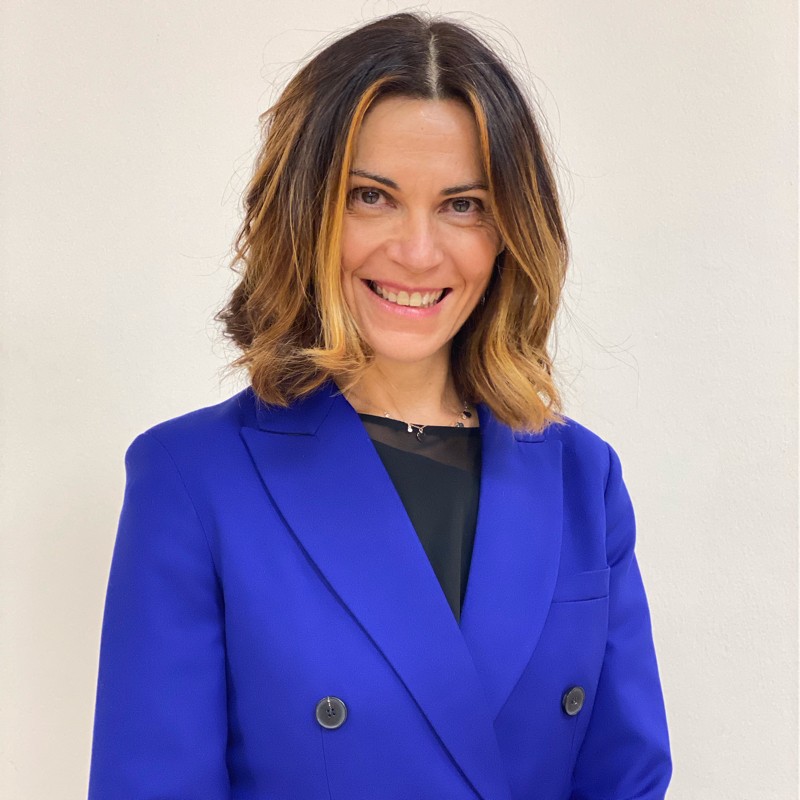 Sonia Amore
Regional Access & Partnership Lead – Novartis
In Novartis nel Value and Access Team dal 2019, guida il Territorial Team nelle strategie dell'accesso regionale e nelle partnership innovative.
Sette anni di esperienza in Sandoz in qualità di Commercial and Regional Access Manager, impostando le basi per il lancio dei biosimilari e degli Anticorpi Monoclonali in reumatologia ed ematologia.
Dieci anni di esperienza in Astrazeneca in Sales, Marketing and Market Access, occupandosi di lanci in diverse aree terapeutiche sostenendo al contempo i marchi di mercato.
Sabrina Baldanzi
Market Access & Government Affairs Director, Grünenthal Italia
La dottoressa Baldanzi ha consolidato un'esperienza di circa 27 anni nel mercato farmaceutico, in diverse tipologie di aziende (consulenza, start-up, multinazionale) ed in molteplici settori quali: regolatorio, farmacovigilanza, medical compliance, market access, pricing, government affairs. Ha esperienza di molteplici aree terapeutiche quali I&I, oncologia, ematologia, cardiovascolare, metabolico, respiratorio.
Elena Giorgi
Head of Regulatory Affairs Medical Compliance & Patient Safety Astrazeneca
La dottoressa Giorgi, dopo avere effettuato un master in discipline regolatorie presso l'università di Pavia, ha lavorato nel dipartimento Affari regolatori presso Ipsen, occupandosi, in seguito, anche di Compliance e Farmacovigilanza. Successivamente, dopo un'esperienza di 2 anni in InterMune, in qualità di Regulatory Affairs e Compliance Manager, è entrata in Astrazeneca nel 2015 occupandosi inizialmente di compliance. Negli anni ha assunto la responsabilità anche del reparto Regulatory Affairs e Patient Safety.
Michela Pantaleoni
Chief Market Access Officer Napo Therapeutics
Esperta di Market Access con quasi 20 anni di esperienza nel settore healthcare, dalla consulenza (IMS) all'azienda (AstraZeneca, Chiesi GRD). La dottoressa Pantaleoni ha maturato esperienza di accesso a livello locale, per la progettazione, sviluppo ed implementazione delle strategie di prezzo e di accesso al mercato in Italia, coprendo diverse aree terapeutiche, e attualmente lavora a livello internazionale, dove si occupa dello sviluppo di strategie di P&R in collaborazione con i diversi paesi. al fine di supportare l'accesso del paziente alle terapie.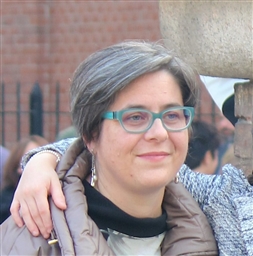 Raffaella Pandini
Regulatory Affairs Director – Pharma D&S
Laureata nel 1997 in Chimica e Tecnologie Farmaceutiche presso l'Università di Milano, ha maturato un'esperienza professionale nelle aziende farmaceutiche e nel mondo della consulenza farmaceutica. La Dottoressa Pandini ha iniziato la sua attività lavorativa negli affari regolatori della Rottapharm srl e successivamente ha lavorato come RA Senior Officer presso Zambon Group SPA. Dal 2006 è Regulatory Affairs Director presso PHARMA D&S e si occupa inoltre di attività formative all'interno di Pharma Education Center.
Lara Pippo
Direttore Market Access & Government Affairs- CSL Behring Italia
Lara Pippo ha conseguito il dottorato di ricerca in Scienze Farmaceutiche presso l'Università di Bologna ed un Master internazionale in economia e politica della gestione sanitaria (MIHMEP), presso la Bocconi School of Management. Ha fatto parte del dipartimento di Market Access di GSK e Amgen, ed è stata Medical Affairs Program Leader in Roche, lavorando sulla generazione di Real World Evidence. Dal 2016, Lara è direttore del dipartimento di Market Access & Government Affairs dell'affiliata italiana di CSL Behring, azienda leader mondiale nel settore delle biotecnologie, focalizzata su terapie innovative per il trattamento di condizioni mediche rare e gravi, disturbi emorragici e deficienze immunitarie.
Within 2 months before the start of the training
Within 1 month before the start of the training