Percorso formativo in Market Access Farmaceutico – Modulo 2: I dati a supporto dell'accesso – La loro importanza e come li usiamo nel dossier p&r
Il Modulo 2 del percorso formativo in Market Access Farmaceutico si concentrerà sul tema della strategia di accesso.
Obiettivi della giornata:
Real World Evidence nella strategia di accesso al mercato.
I Dati: Illustrazione delle regole, quando produrli e perché, costi, chi coinvolgere.
Comprendere i punti di cambiamento della nuova normativa e le implicazioni
Analizzare la struttura del dossier con particolare focus ai cambiamenti
Comprendere le modalità di funzionamento del portale per l'E-dossier
Iscriviti al percorso formativo in Market Access!
Key points of the training
Il percorso è rivolto a tutte le funzioni e ruoli di sede e di territorio che contribuiscono al Business aziendale. In particolare, ai ruoli delle seguenti funzioni: GM, Medica, HEMAR, Government Affairs, MA, RAM, KAM, PAM, Regolatorio, Controllo di Gestione e Comunicazione. È rivolto, inoltre, alle Associazioni Pazienti interessate a comprendere i processi e le dinamiche dell'Accesso nell'introduzione di nuove terapie sul mercato a livello centrale e locale, in quanto coinvolte nelle commissioni terapeutiche nazionali, regionali e locali con i loro delegati (Patient Expert).
Sabrina Baldanzi
Market Access & Government Affairs Director, Grünenthal Italia
La dottoressa Baldanzi ha consolidato un'esperienza di circa 27 anni nel mercato farmaceutico, in diverse tipologie di aziende (consulenza, start-up, multinazionale) ed in molteplici settori quali: regolatorio, farmacovigilanza, medical compliance, market access, pricing, government affairs. Ha esperienza di molteplici aree terapeutiche quali I&I, oncologia, ematologia, cardiovascolare, metabolico, respiratorio.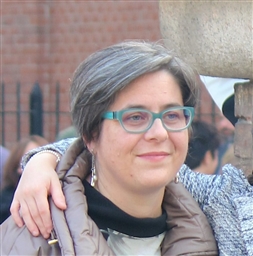 Raffaella Pandini
Regulatory Affairs Director – Pharma D&S
Laureata nel 1997 in Chimica e Tecnologie Farmaceutiche presso l'Università di Milano, ha maturato un'esperienza professionale nelle aziende farmaceutiche e nel mondo della consulenza farmaceutica. La Dottoressa Pandini ha iniziato la sua attività lavorativa negli affari regolatori della Rottapharm srl e successivamente ha lavorato come RA Senior Officer presso Zambon Group SPA. Dal 2006 è Regulatory Affairs Director presso PHARMA D&S e si occupa inoltre di attività formative all'interno di Pharma Education Center.
Lara Pippo
Direttore Market Access & Government Affairs – CSL Behring Italia
Lara Pippo ha conseguito il dottorato di ricerca in Scienze Farmaceutiche presso l'Università di Bologna ed un Master internazionale in economia e politica della gestione sanitaria (MIHMEP), presso la Bocconi School of Management. Ha fatto parte del dipartimento di Market Access di GSK e Amgen, ed è stata Medical Affairs Program Leader in Roche, lavorando sulla generazione di Real World Evidence. Dal 2016, Lara è direttore del dipartimento di Market Access & Government Affairs dell'affiliata italiana di CSL Behring, azienda leader mondiale nel settore delle biotecnologie, focalizzata su terapie innovative per il trattamento di condizioni mediche rare e gravi, disturbi emorragici e deficienze immunitarie.
Within 2 months before the start of the training
Within 1 month before the start of the training